Mother's day weekend was terrific and certainly a very happy time for me. We spent Saturday geocaching (treasure hunting) in a gem of a spot in Central Texas called the
Benini Studio and Sculpture Ranch
. It is a huge outdoor area with tons of stuff to see. Here is just a sample of what you can find there.
After a hard day of hiking and hunting it was nice to relax at a pizzeria and brewery in Wimberly... The kid ate pieces of pizza that were bigger than there heads and their parents enjoyed equally big beers.


A great time was had by all!
Jenn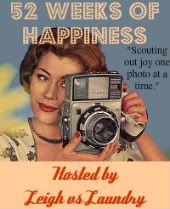 I am doing my first guest post today. You can find it at
Simply Kate
. Swing by to read about my adventures in hair care and make sure to post a comment and wish her a happy birthday!
I also wanted to thank
Pinay (In Texas) Cooking Corner
for awarding me the versitile blogger award.
I would like to pass this one on to a few of my fellow bloggers... I will be posting my picks on tomorrows post.