This weeks beauty treatment didn't really work all that well... and I was so excited about it too. I had a vision of myself with luxurious locks that smelled of tropical islands and conjured up images of sipping piña coladas on the beach. I think I even thought it might make me look better in a bathing suit.... How wrong I was!
What I ended up with was greasy lifeless hair that I hid in a bandanna while I stood in warm waist deep pool water and sipped a beer. As I watched the kids play in the chlorinated water my tropical dreams floated out to sea.
A couple of weeks ago I purchased a can of coconut milk in the Asian food section while I was doing my weekly shopping. I looked for the purest coconut milk I could find... I stayed away from the alcoholic beverage section because the coconut mixers there included corn syrup (or worse) and were intended for making sweet mixed drinks. The recipe I had instructed me to refrigerate the milk overnight and then use the solids that accumulated on top as a hair conditioner. For some reason the coconut milk I had never separated.
It did thicken up somewhat, however, so I made do with what I had and smeared the creamy stuff all over my hair, covered my hair with plastic, and then sat back for 15 minutes with a cool drink. I washed it out like I would a hot oil treatment and yet I still ended it up with a lot of greasy residue in my hair. I washed my hair again the next morning... and it was no longer greasy... but the second washing seemed to strip my hair of any benefits that the treatment had to offer. In fact due to over washing my hair seemed more fly away than usual.
I'm not sure if it was the coconut milk I chose or if the coconut oil was just too rich for my hair type. I'm just thankful I didn't make the facial mask I was planning with this ingredient. I am going to have to do a little more research and possibly revisit this ingredient on another day.
So next time you dream of the salty sea air blowing through your hair while you sit in the shade of your umbrella on the beach... Put the coconut in your drink and NOT in your hair. You'll thank me for it later.
Cheers,
Jenn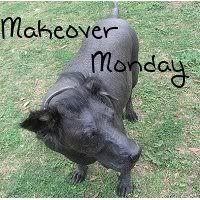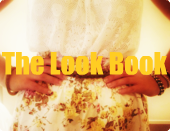 Be sure to check out the
Zany Housewife
for more makeover madness...