After my birthday visit to Kobe Steak House where my daughters had Yakisoba... my oldest daughter has wanted to prepare noodles this way. So while at the store she picked out here favorite veggies and we grabbed a bag of soba noodles and gave it a try. It turned out wonderfully.
First we gathered together our ingredients. We had a 6oz bag of noodles, celery, carrots, scallions, and broccoli.
My daughter peeled and grated the carrots while I washed and chopped the rest of the vegetables.
While the noodles cooked we stir fried the vegetables in a little sesame oil. Once they were beginning to get tender... but still crisp we added the cooked noodles to the mix. Then we seasoned the noodles with our version of yakisoba sauce by adding some ketchup, vinegar, soy sauce and Worcestershire sauce. It seemed a little odd... but I combined several recipes based on what I had. I just added a little of this and a little of that and it tastes surprisingly similar to what we had at the restaurant.
We served it with dumplings and edamame and it was wonderful. It was a meal that both the kids and the adults loved and it was vegetarian as well. We will make this one again for certain.
Cheers,
Jenn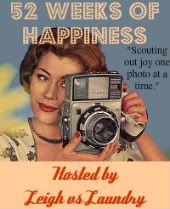 I'm late this week in posting anything. I had a pretty busy week. More about that later. I hope everyone is having a great week.